Your Favorite Insurance People
607-843-8860 insurance@drickardinsurance.com
Personal Auto Insurance
Coverage Options Discounts FAQ

DRickard Insurance offers many options and choices for personal auto insurance needs. We even have antique automobile insurance, collector's car insurance, modified car insurance, commercial auto insurance, and many many types of standard, substandard, and preferred auto insurance that we sell. Did you notice that we did not mention assigned risk? That is because it is highly unlikely that any customer that comes to will need to be put in an assigned risk plan because we have so many options. Give us a call 607-843-8860 so we can help you navigate the complex world of custom created insurance policies. Why would you contact us? Because of our many years of experience, availability to get proposals from top companies, home town sensibilities with large brokerage options, and a individualized approach to creating insurance policies that saves you time and money. Most customers feel well served. PLUS our insurance cat is cool. DRickard Insurance is an independent one stop shop to get competing proposals top personal auto insurance companies including:
Allstate Insurance Foremost Insurance Progressive Insurance Sterling Insurance Travelers Insurance Utica National Insurance Group And More
Take a look around the site and get some ideas then give us a call. Even if you are not near our office we can still help you get the insurance you need. When needed even within the hour without you needing to come to an office. Call us 607 843 8860 and we can get started.
Auto Safety Tips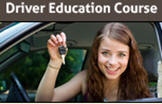 Unpredictable Weather Driving Hints
All prices, programs, features, underwriting, offers, representations and companies shown in this site are subject to change without notice. We may add or discontinue a company or program or an insurer may change underwriting criteria or product line availability without notice to us. With the insurance industry constantly changing we may not be able to keep the site up with the latest information. For the up to date info please contact us. All insurance applications are always subject to current underwriting rules, acceptance of the insurer and adequate premium paid.
Terms of Use and Privacy Statement
©1995-2018 DRICKARD INSURANCE All Rights Reserved